Petticoat Creek: Lakeview
$572.22 / capacity 300

* pool/splash area being closed summer 2022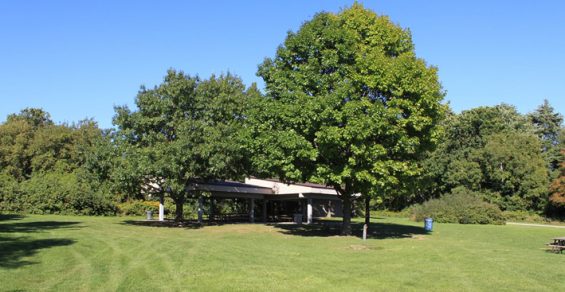 Petticoat Creek Conservation Park is located on the north shore of Lake Ontario, at the mouth of Petticoat Creek. Visitors can enjoy incredible views of Lake Ontario from the top of the bluffs. The park features a new 4,100 square-metre aquatic facility that includes a swimming pool, splash pools, and an interactive splash pad. It also offers BBQ and group picnic areas, large open grass fields, and is part of the 730 km Waterfront Trail that extends from Niagara-on-the-Lake to the Ontario-Quebec border.
Petticoat Creek Conservation Park General Admission (+HST)
Toddler (3 yrs and younger): Free | Child (4 – 13 yrs): $5.05 | Adult (14 - 64 yrs): $7.75 | Senior (65+): $6.85 | Student (with valid school ID): $6.85
Admission Fees & Cancellation Policy
Please note general admission into the parks is not Included on picnic site rental fees. Admission fees will be charged upon arrival per person.
All picnics are non-refundable. Groups have up to 2 weeks before the date of the picnic to move to another date provided we have it available. We do not give refunds, even due to rain. As long as the park is open, the picnic stands in place.
Book Online!
Searching Availability...