10818 Heart Lake Rd. Brampton, ON L6Z 0B3
Get Directions
With 9 picnic sites located throughout, Heart Lake Conservation Park can easily accommodate groups, both large and small. Our friendly customer service representatives will help you determine the best site for your group!
*For groups larger than 500 people, please email vservices@trca.ca prior to reserving your site.
---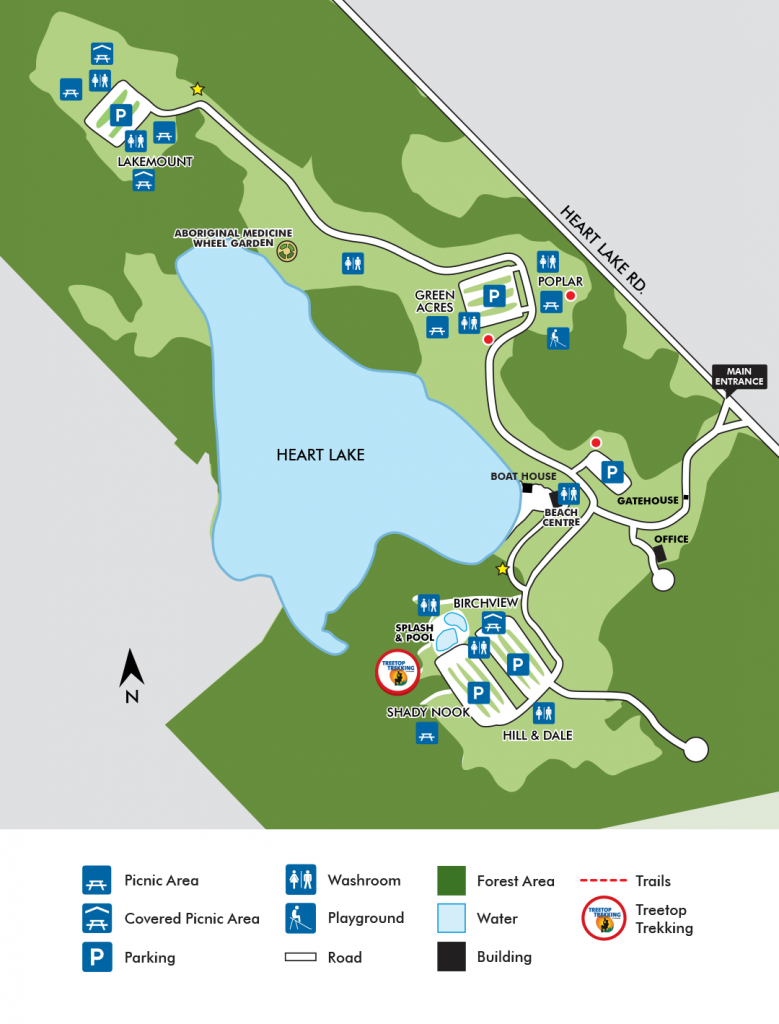 Heart Lake Conservation Park General Admission (+HST)
Per Vehicle (admission + parking) Price *no cash
Passenger vehicle: $24.00 | Large van/Sprinter van: $42.00 | Bus/non-passenger vehicle: $300.00
ADMISSION FEES & CANCELLATION POLICY
Please note general admission into the parks is not included on picnic site rental fees. Vehicle admission fee will be charged upon arrival.
All picnics are non-refundable. Groups have up to 2 weeks before the date of the picnic to move to another date provided it is available. Refunds will not be issued, even due to rain. As long as the park is open, the picnic stands in place.